11 of Our Favorite LGBTQ Characters from Books!
Happy National Coming Out Day!
All of us have a something about our character that we'd rather keep a secret, and being honest and open about it can be the most difficult thing to. Many times inspiration is needed to see that everything is okay, and that you are okay as you are. That's why we are so thankful for the writers who took the time to create inspirational characters representing diverse groups of people.
Today, in honor of National Coming Out Day for LGBT awareness, let's celebrate some of our favorite characters who teach us to be true to ourselves! Whether you're a part of the LGBTQ community or an ally, these fictional favorites should inspire and delight!
1. Albus Dumbledore - Harry Potter series by J. K. Rowling
Image via Warner Bros.
We're starting our list off strong with everyone's favorite wizarding headmaster, Albus Dumbledore! In a Q&A with fans, author J. K. Rowling announced that Albus had fallen in love years ago with his childhood friend Gellert Grindlewald.
Now most of us know the story of Albus and Gellert's relationship, but for those who don't, this is the gist of their relationship: when they were young, Albus fell in love with Gellert, who was described by many as very charming and talented. Sadly, in Gellert's quest for power to revolutionize and strengthen the Wizard's society, he fell for the Dark Arts instead of Albus. So not the fairy tale ending that one would hope for, but Albus' strength and relentless wisdom and kindness is a testament to being true to what you stand for.
I sure wish one of my old professors was like Dumbledore, except with a happier backstory.
2. Basil Hallward - The Picture of Dorian Gray by Oscar Wilde
Image via Turner Classic Movies
I've read much about the queerness of Wilde's novella The Picture of Dorian Gray. Most people talk only of the main character Dorian, but what about the painter of the portrait, Basil?
Basil is the painter of Dorian's supernatural portrait, the reason it being supernatural not known. However, the reason for Basil's interested in painting Dorian is explained in more recent adaptations. Many original portions of the plot that were omitted have been edited back into a newer adaptation that reveals Basil's feeling of love, that, as we know by the end of the book, is unrequited.
As tragic as Basil's story is we can't help but fall in love with him and his bravery when confessing his feeling to the suave, but cold-hearted Dorian Gray in the new uncensored version.
It is quite true I have worshipped you with far more romance of feeling than a man should ever give to a friend. Somehow I have never loved a woman…. From the moment I met you, your personality had the most extraordinary influence over me…. I adored you madly, extravagantly, absurdly. I was jealous of everyone to whom you spoke. I wanted to have you all to myself. I was only happy when I was with you.
3. Harold Hutchins - Captain Underpants by Dav Pilkey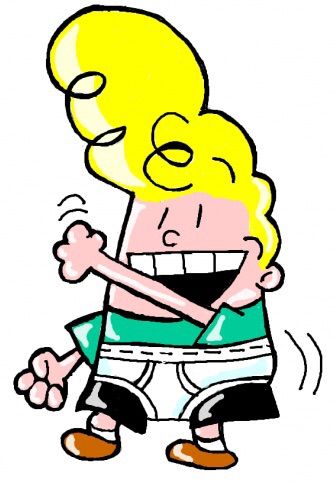 Image via Scholastic
Who knew there was an LGBT character right under our childhood noses! In Pilkey's 12th novel Captain Underpants and the Sensational Saga of Sir Stinks-A-Lot, one scene shows portraits of Harold's family and George's family in the future.
Soon, everyone had gathered together in Old George's studio," the passage read. "Old George, his wife, and their kids, Meena and Nik, sat on the couch, while Old Harold, his husband, and their twins, Owen and Kei, plopped down in the giant giant beanbag chair.
Good on you Harold! Going from a rambunctious, pranking six year old to father of two kids, with a husband to boot! I guess this is one character who's love-life has a bright future!
5. Renly Baratheon - A Song of Ice & Fire by George R. R. Martin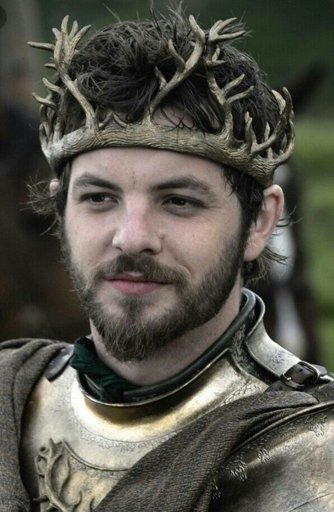 Image via HBO
The youngest of four, Renly laid claimed for the Iron Throne, and control of the country of Westeros. To do this he formed an alliance with House Tyrell by marrying Margaery Tyrell, but it was only a marriage in name. Renly was really smitten for Margaery's brother Loras, who actually reciprocated his feelings.
Their relationship was great, even with it being a secret scandal, and it seemed as though Renly's campaign for becoming the King of Kings was well on its way. But like anything in the series, all good things must come to an end...with a vicious death of course!
6. Loras Tyrell - A Song of Ice & Fire by George R. R. Martin
Image via HBO
Heir to Highgarden, the seat of House Tyrell, and brother of Queen Margaery, married to his lover Renly, Loras was also a popular tourney knight and was regarded as one of the most skilled knights in Westeros. None of that mattered after Renly's passing. Loras was devastated from the loss, but did not lose his fighting spirit.
Loras joined the battled over the Iron Throne to avenge his lover's death and won! After the success of battle he never forgot of Renly, but did have another lover. Unfortunately, Loras' story ends in the same way most stories end in A Song of Ice and Fire.
Yes, you guessed it! With a vicious death!
Perhaps in a different world, Renly and Loras would be together.
7. Patrick - Perks of Being a Wallflower by Stephen Chbosky
Image via Mr. Mudd
In a much softer plot, at least by comparison to the ASOIAF series, the character Patrick is a sarcastic high school senior and good friend to the main character Charlie. He keeps his relationship with Brad, a football player in their school, a secret until they are discovered at Brad's house. Brad takes it out on Patrick by breaking up with him, revealing his sexuality at school, and allowing his football friends to beat him up.
Even after all that, Patrick still remains a kind person, at least to the people he can call his friends. In the end, Patrick witnesses Brad with another guy, and, as much as it hurts him, he is able to move on from it.
That ending sounds like a win to me!
8. Celie - The Color Purple by Alice Walker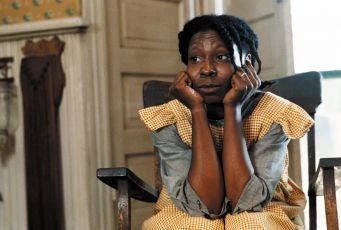 Image via Warner Bros.
Raised in a home of abuse, both pysically and sexually, by the hand of her own father no less, and then married off to another abusive man, Celie finds Shug Avery.
At first, Shug doesn't appear to be the mothering and nurturing type, but when she comes to Celie and her abusive husband's home to recover from an illness, the two women build a friendship that eventually turns into an intimate relationship that teaches Celie independence and love. In discovering her sexuality through her relationship with Shug, Celie finds strength and has the first positive experience in her life!
9. Shug Avery - The Color Purple by Alice Walker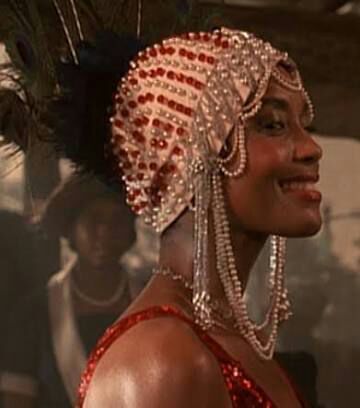 Image via Warner Bros.
At first appearing as Celie's abusive husband's lover who plays the Blues, Shug turns into a friend, mentor, and lover to Celie.
The sultry blues singer teaches us all to be strong, to love, and that in the end, everything works out for the best!
10. Einar/Lili - The Danish Girl by David Ebershoff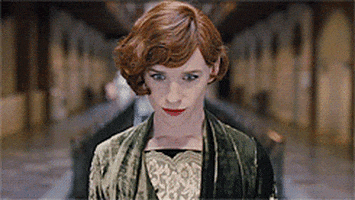 Image via Focus Feature
Born and raised a boy, Einar goes through a personal journey of self-discovery when he models for one of his wife's portraits dressed as a woman. The original plan was intended to help his wife, Gerda, make a deadline after her usual model cancels, but after time Einar's cross-dress modeling becomes a regular habit for the couple, and Einar is even given the name "Lili" when dressing in women's close.
What starts out as drag becomes something more for Einar, which is supported and encouraged by Gerda. This is an inspiring story about acceptance, love, and being honest with who you really are! And **Spoiler Alert** it is based on the woman was one of the first people to undergo sex reassignment surgery.
Although the author Ebersoff explains that the novel is a purely fictional story he wrote, with the exception of the Trans woman in name Lili Elbe, it is still an empowering story, and gives representation to a group of people that deserve to be heard more of!
11. Kevin Keller (Gay) - Archie Comics
Image via Archie Comics
From the Archie Comics universe, Kevin made his debut back in 2010 in Veronica #202. In this issue Veronica has a new man she's interested in, Kevin, who expresses no interest in reciprocating her feelings. Over some lunch, with Archie's best friend Jughead, Kevin confesses his sexuality that he is gay, and in the end he and Veronica become best friends!
The comic was so successful and impactful that it not only resulted in a spin off series all about Kevin's life, and struggle, before moving to Riverdale, but on top of that the creator Dan Parent was awarded the GLAAD Media Award, honoring Parent for the representation of the LGBT community!
Gay & Lesbian Alliance Against Defamation then-president Jarrett Barrios praised Kevin's creation:
It's thrilling to see Riverdale High welcome its first openly gay student, and give readers a window into the lives of gay youth today. As images of gay and transgender people become more frequent on TV and in film, people are embracing and expect to see images of our community across media platforms, including comic books.
Featured Image Via Movieweb.org